MINDFUL AND HEALTHY LIFESTYLE
A mindful and healthy lifestyle is fundamental to achieving balance, clarity, peace of mind and ultimate happiness. This page is where this whole blog started, as an inspirational an motivational tool for happy living. It ended up originating a one-year transformation in our lives (James's and mine), as individuals and as a couple. Interestingly, the blog itself also underwent a series of transformations until it reached the present form, as an eco-friendly travel and lifestyle blog.
When I first launched Finding The Bliss I thought it was my mission. Little did I know that it would lead us to our ultimate mission, together, as promoters of eco-conscious and mindful living.
I deeply hope that our blog inspires and motives people who are out there looking for direction and strength to initiate the process of changing their lives into a happier, healthier and more fulfilling one. We did it. So can YOU!
Let me introduce you to how Finding The Bliss Came about, what it was about (and still is, particularly in this section) and why it would interest you.
The origin of Finding The Bliss
The day this blog was first launched, on February 14th, 2017, was one of the most significant days of my life.
It was the day when, for the first time, I started something with absolute conscious passion and commitment.
Prior to the launch, I had been fervently dreaming, thinking, planning, struggling to put together ideas on how to structure and start this blog, but as I have so often heard lately, sometimes we just have to go for it and things will naturally take form as we go along.
And so they have.
I had to thank the full moon, which was amazingly magnificent in the deep dark sky a few days earlier. Its bright light woke me up at 1:00 am and whispering softly but incessantly in my ear "Get up girl! The time has come. You have been preparing for this moment for a long time, you have created the means to make it happen, you have been playing around with ideas, now quit planning and just do it!".
So this is how I got here today because that day my soul could no longer wait and in a couple of days the first version of Finding the Bliss was online at 3:40 am. I remember my head was throbbing from the two short hours of sleep, but my heart was racing with excitement. My fingers just cannot stop tipping!
That was passion working in its pure form.
Finding The Bliss is about …
Celebrating the fact that I have finally found my life purpose after years of soul-searching.
Understanding that all good things in life stem from gratitude.
Recognizing that we cannot change our external environment, but we can change our inner images and attitudes toward our external environment.
Realizing that only we have the power to change our lives.
Taking life's rein into our own hands and taking full responsibility for our actions (or inactions), words and attitudes and their consequences.
Accepting the fact that we are not perfect and our mission here is to evolve as physical and spiritual beings.
Starting to truly understand and feel the meaning of universal love and source energy.
Acknowledging that it's never too late to reinvent ourselves and to start from zero.
Choosing to be released from my past, committing to fully enjoying the present and plan for a bright and beautiful future.
An incredible excitement stemmed from the freedom that a blissful life brings.
Above all, it is about sharing my experience with others, with the humble intention of inspiring blissful living.
I spent too long blaming the world for all the bad things in my life without ever stopping to think that maybe I actually had the power to change, all along. I just chose to do nothing.
Guess what? This life is too short to be wasted in mediocre, accommodated, and comfort-zone-living.
I haven't planted a tree.
I haven't had a child.
I haven't written a book (yet!)
In spite of that, there are so many things out there to explore, goals to achieve, things to learn, places to visit and so much growing to be experienced.
When I created this blog, I intended it to become my meaningful achievement and that is what I will work for.
Will you be there with me?
Why would this blog interest you?
Inspiration and motivation.
I look around and see so many people, of all ages and walks of life, looking for direction, purpose, a new life or a new beginning.
This got me thinking about what I could do to help those around me to find the direction they are looking for, just as I did.
My humble conclusion was that maybe my personal journey could inspire and motivate them to believe that they too can change their lives and find their bliss.
MINDFUL AND HEALTHY LIFESTYLE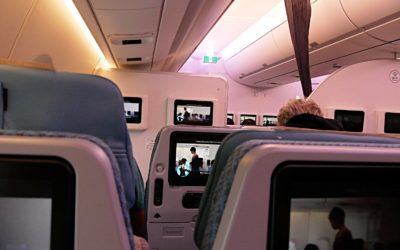 Ordering special food during a long-haul flight does not always guarantee an acceptable meal, especially when you are vegan!
Better safe than sorry… and hungry!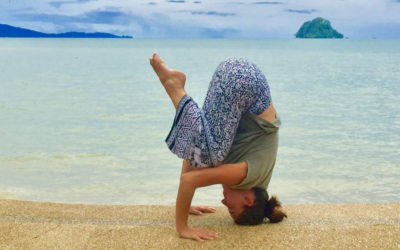 Thinking about taking on yoga? Great decision! Probably, one of the best decisions you will make in your life. Let me tell you what I have found to be the four most common myths about yoga that you should definitely discard.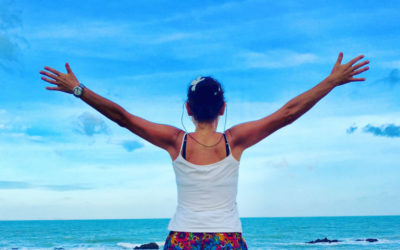 Discover the 6 pillars of blissful happiness and transform your life into a healthy, happy and purposeful existence. After all, we are in this world to be happy.