Welcome to Finding The Bliss
Hello! We are Luciana and James. You have landed on our eco-friendly travel and lifestyle blog. In 2017 we took off in search of our bliss, knowing that finding purpose was an essential part of the equation. Coming across so much plastic waste during our travels, made us realise the urge for environmental awareness. Since then, we decided to use our blog as a tool for encouraging eco-conscious behaviours. This is our humble contribution to the ongoing global effort to save our planet. Join us in our mission. Share the message. Mother Earth will be grateful.
Be kind to Mother Earth and to Yourself 
THINK Consciously | ACT Responsibly | BE Happy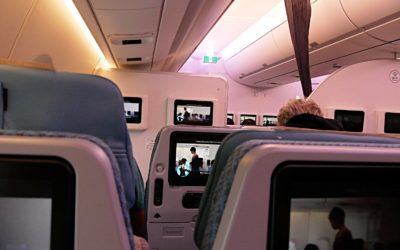 Ordering special food during a long-haul flight does not always guarantee an acceptable meal, especially when you are vegan!
Better safe than sorry… and hungry!
read more